Inception Summer Fest
, celebrating
rarepairs
and
more
. I had a hankering for some het art, and so I drew some Eames/Mal creepy-romance quasi-somnophilia. It's like Twilight, only Eames is totally going for it instead of just watching her sleep. Don't you wish you didn't get that popular culture reference?
( don't you wake up yet, 'cause soon ill be leaving you... but you won't be leaving me )
Drawn for the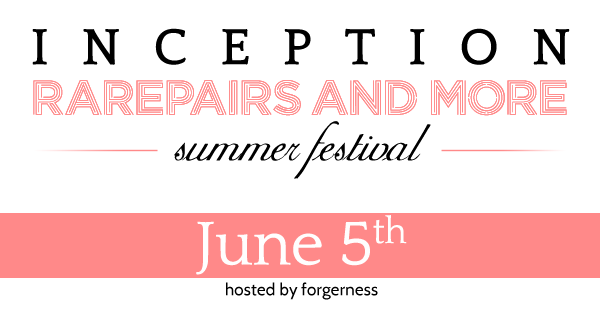 forgerness
will be hosting a "rarepair and more" fest starting on June 5, and I'm already working on my contribution! People who were hanging out with me on livestream today (hi guys!) got a sneak peek, but now the lid's back on until the fest. All I can say is that lovers of Eames/Mal and dubcon will be happy. :D
It's no secret that I am poly-shipperous when it comes to these parts (as long as cocks are going into things, I don't much care who's involved -- just like real life!), so I am super excited to hear from writers I don't know and read pairings that I don't usually see. I'm especially hoping to see some more Arthur/Mal, and of course my bro-tastic second love, Eames/Yusuf. Or maybe something I've never seen before, like Ariadne/Miles (May/December romance ftw).
Bina's Inception Kinkfest?
There are some freaking amazing fills over there, and I am so impressed by the breadth and the quality of writing. A+, fandom, you rock.
My contribution was a little piece of art for

knowmydark
's AU where Arthur is a pin-up model and Eames is his starstruck fan. She described a few of Eames' favorite photoshoots, and

keelain
and I were her faithful artist monkeys and drew out a few of them. This is mine:
( so you could always meander )
So can we believe the crazy amount of kink going on over at